One Random Evening
on
January 21, 2013
at
12:01 am
Today I start to present for your reading enjoyment. My 24hr Comic Book Day Story from this past October. I have edited the strips a little and will be present the original strips that were actually created in that 24hr period here in the blog. I also plan on talking about my 24hr Comic Book Day experiences and trying to give tips and tricks, look for that to start next week.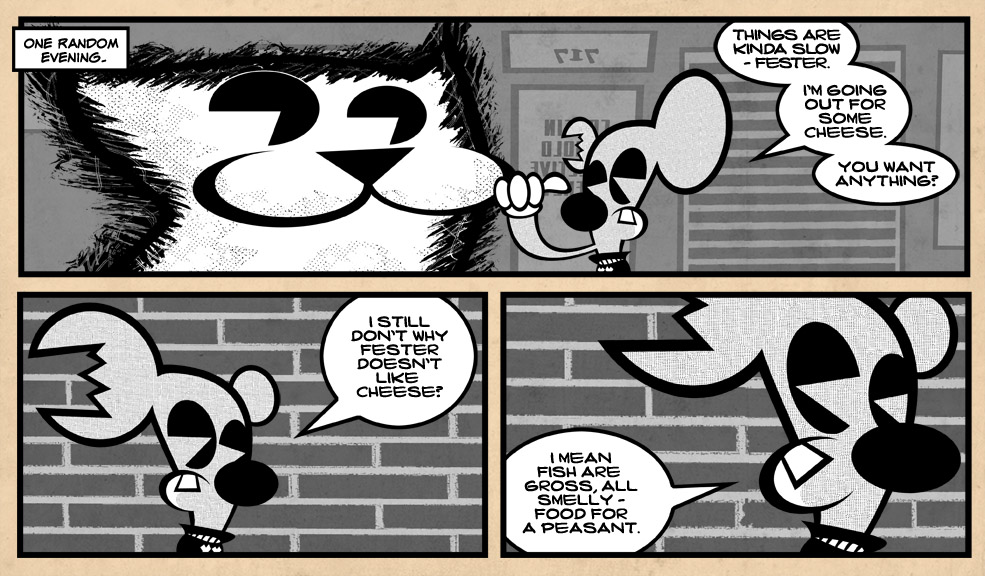 Above the original strip as it was actually drawn
This weekend I will also be appearing at the Amazing Arizona Comic Con – I will be in artist alley at table C4 – Hope to see you there.
-denny!